NEW ALBUM "Lone Arranger"
August 5th, 2014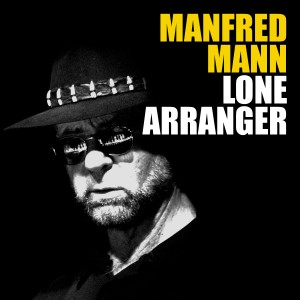 Manfred's new album "Lone Arranger" will be released in Europe on 17 October 2014 and the UK on 20 October.  The album features German trumpeter Till Brönner, vocal contributions from Carleen Anderson, Robert Hart, Kris Kristofferson, Noel McCalla, Caitlyn Scarlett, Viktoria Tolstoy and Ruby Turner, as well as appearances by members of the Earth Band and others.
Lone Arranger is a series of adaptations of very well-known music, including Rodrigo's Concierto de Aranjuez, For You, I Heard It Through The Grapevine and All Right Now, alongside new versions of recordings that contained samples of Manfred's own music – The Prodigy, Kanye West, Disco Boys.
One Hand In The Air
All Right Now
Rock You
Footprints
I Came For You
Light My Fire
I Heard It Through The Grapevine
Nothing Compares To You
Insects
UKOR
Aranjuez First Movement
Bang A Gong
The Crystal Ship
One Way Stand-Up
The album will be available as a single CD (tracklisting above), a 2-LP set and a deluxe version containing a bonus CD of out-takes and extras. 
 More information to follow.
Back to News